Personal Life Experiences of
Dwight Albert (D. A.) Sharpe
I was born June 24, 1939, a fifth-generation Texan, and raised in Texas in the Texas family of a Presbyterian minister. Delivery was at the local hospital in Ballinger, Runnels County, Texas.
<![if !vml]>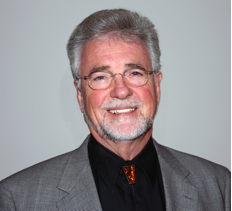 <![endif]>English King George VI and his daughter, Queen Elizabeth II, visited Washington, D.C. the month I was born. They were the first British sovereigns to visit the United States. They are my 33rd cousin, and my 33rd cousin, once removed respectively. Described another way, Queen Elizabeth is the 8th cousin, 9 times removed from Edward Carlton, the husband of Ellen Newton, the step daughter of Danette Abney.
This was the year, 1939, Nylon stockings first went on sale and Bryon Nelson won the U.S. Open golf tournament June 12.
Source: "Encyclopedia of American Facts and Dates," Corton, Carruth, Harper & Row, Publishers, New York 1817 (first edition), 1987 (eighth edition) Pages 516-519.
Though there are no direct lineal relationships to me from United States Presidents, there are lateral cousin relationships with at least 17 of the 45 Presidents, as well as seven Vice Presidents. See a chart on my personal website
It is interesting to note that there are cousin relationships to all four of the Presidents featured in the 60-foot high sculptures of Mount Rushmore in South Dakota: George Washington, Thomas Jefferson, Abraham Lincoln and Theodore Roosevelt.
On the day of my birth, Pam American Airlines made its very first flight across the Atlantic Ocean to England.
Source: http://www.brainyhistory.com/days/june_24.html
On my first birthday, June 24, 1940, the Republican National Convention approved a plank in its platform calling for racial integration of the armed forces: "Discrimination in the civil service, the army, navy, and all other branches of the Government must cease." For the next eight years, Democrat Party presidents Franklin Delano Roosevelt (my 8th half cousin) and Harry S. Truman refused. Not until 1948 did President Truman finally comply with the Republicans' repeated demands for racial justice.
Source: Michael Zak, "Back to the Basics for the Republican Party."
Theater movies occupied a lot of my interests in much of my younger and mid-life. The year of my birth, 1939, was a banner year to be produced for what became classic movies. They included "Gone With The Wind," which won best movie at the Academy Awards; Jimmy Stewart's "Mr. Smith Goes to Washington," the "Wizard of Oz," John Wayne's "Stagecoach," "Goodbye Mr. Chips," "Withering Heights," "The Hunchback of Notre Dame," "Son of Frankenstein," and "Drums Along the Mohawk." Into what better movie world could one be born?
Source: http://www.films101.com/y1939r.htm
My first name comes from my father and my great Uncle Dwight Sharpe of Chicago, whom I never saw. My middle name, Albert, is immediately from my Uncle Herschell Albert Chapman (my Mother's brother and only sibling), but it also goes back to my great grandfather, William Albert Abney, Sr. The only time I ever saw Uncle Herschell was when my Mother and I visited him and his wife, Gertrude, in Oakland, California in 1940, the summer of my first birthday. They all visited the World's Fair of San Francisco that was exhibiting at the time. Of course, I can't remember it, but the photographs Mom kept around a while gave me memories of the trip and of my Aunt and Uncle.
The boy's name, Dwight, is pronounced as it rhymes with light. It is of Flemish origin, and its meaning is "white or blond." It is a variant of DeWitt. Possibly it could be a short form of the surname derived from Dionysius. Dwight was given fame in the United States by two Yale University presidents, and by United States President Dwight David Eisenhower.
The boy's name, Albert, is pronounced AL-bert. Its meaning is "noble, bright, famous." It is from an Old French name, Albert, of Germanic (Frankish) origin. The name was revived in the 19th century, mainly in honor of Prince Albert of Saxe-Coburg-Gotha, consort (husband) of Queen Victoria, who was noted for his enthusiastic support of the application of science to the modern industrial age. Her many children and grandchildren carried the name to most of the royal families in Europe, but her eldest son's first move as king was to drop it. Queen Victoria is my 29th cousin, four times removed. The name Albert was made famous also by Albert Einstein, who devised the Theory of Relativity as a young man.
For my growing up years in Texas, I lived in Ballinger, Houston, Sweetwater, Dallas, San Antonio and Austin.
My birth was in Ballinger, Texas where my father was Pastor of the First Presbyterian Church. Living there only till about my second birthday did not leave me with any memory of it, except recollections of my family members talking about it and the people there whom they loved and served.
The Sharpe's moved to Houston, Harris County, Texas in June 1941, living first in Central Park at 6916 Sherman, not far from the Houston Ship Yards, in a home owned by the church. D. A. (as I was called to differentiate from my father, who was called Dwight) entered the first grade in public school in the fall of 1945, and attended Ben Franklin Elementary School for the first through fourth grades. My Principal was Mr. John B. Hood. The fifth grade was at Park Place Elementary School, and my teachers name was Mrs. Hargis. We lived at 8010 Grafton, just west of Broadway, which we rented. The sixth grade was at Brisco Elementary, which we rented, near the newly constructed Trinity Presbyterian Church at 7000 Lawndale (in 1949) where my father was the pastor. The church had changed names from Central Park Presbyterian Church when it relocated. We lived on Erath Street, near Mason Park, a city park which had one of the most wonderful Olympic size public pools.
In March 1951, we moved to Sweetwater, Nolan County, Texas. The sixth grade was finished at Philip Nolan Elementary School. Reagan Junior High School was next (named after another Reagan, not the US President, who nobody much knew yet, outside of the entertainment world), followed by part of the 9th grade year at Sweetwater High School. We lived at 601 Crane Street, a home owned by that church, till March of 1954.
During the ten years the family lived in Houston (1941-1951), there were many occasions for them to visit my mother's relatives in Lufkin, Texas. My favorite was great Uncle Jim. James A. Abney owned a hardware store (a merchant pursuit seen for several generations of Abney's there, and more than one store around the city). Currently, there is a Facebook page for Abney & Sons Hardware, Inc.
Uncle Jim would take me to his store to see the many marvelous things there. The highlight was when Uncle Jim reached up to the gun racks in the store and gave me my first Daisy Red Rider BB gun! I was about nine years old at the time.
In Sweetwater, I was introduced to hunting by Mr. Johnson, a member at the First Presbyterian Church where my Dad was Pastor. We hunted mainly rabbit, but the outings were such fun. I bought my first firearm, a single-shot breach loading 20-gauge shotgun, from another man in our church, a Mr. Jennings.
<![if !vml]>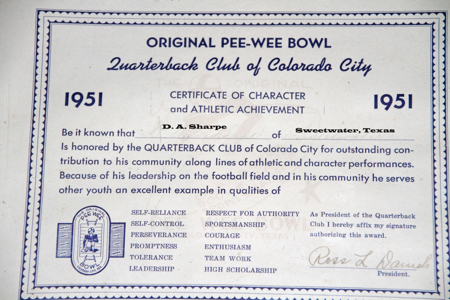 <![endif]>
I played junior high football. Though I was slight of height and weight, compared to the older boy who played this same defensive end position most of the time, I did play on the winning team of the 1951 Pee Wee Bowl of Colorado City, Texas, a competition among the top four teams of west Texas. My one star play for this short-lived football career was to block a punt in that championship game. Coach Savage was our coach.
My high school years were in Dallas, Dallas County, Texas while Dad was pastor of the John Knox Presbyterian Church in southeast Dallas. We moved there in March of 1954, occupying the first new home our family was ever to have, at 2207 Major Drive in Pleasant Grove, in the first block north of Bruton Road and just a few blocks west of Buckner Boulevard.
<![if !vml]>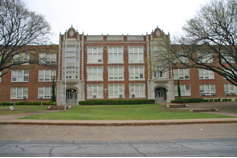 <![endif]>
I finished the ninth grade at Alex W. Spence Junior High in the spring of 1954 before entering Woodrow Wilson High School that fall, pictured here.
My first date was with Linda Wilson, a young girl I'd met at summer Presbytery Camp. I rode the bus across Dallas to fetch her and we spent the day at the Texas State Fair in a Public-School Day Holiday in October of 1955. This young lady, unfortunately, died of cancer before completing high school.
<![if !vml]>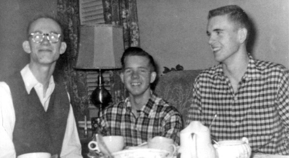 <![endif]>
My high school friends were Dick White and Steve Green, even though I attended a different high school than did they. Steve and my families were members of the John Knox Presbyterian Church, on Pleasant Drive, and Dick's family were Episcopalians. Steve's father, Maurice Green, was Chairman of the Pastoral Search Committee that called my father to Dallas, and he was very instrumental in helping our transition, including having a significant role in the church acquiring the new home where we resided.
<![if !vml]>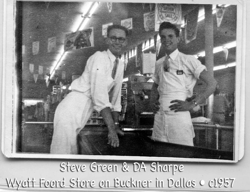 <![endif]>
We three boys held part time grocery store jobs together at Wyatt Foods Stores in the Pleasant Grove Shopping Center, and enjoyed social life together.
<![if !vml]>
<![endif]>
Dick and I competed in dating Jewell (Judy) Shoup, from another family at that church. Judy's parents, Lin & Wilma, were good friends with my parents, even after both couples both moved from Dallas and settled in retirement years down in central Texas. We all had great social and fun times together, creating bonds that have lasted throughout our lives.
We had a 50-year reunion among us kids and spouses in Granbury, Texas in 2007, and have met a time or two since then.
I graduated 1957 from Woodrow Wilson High School. Constructed in 1928, this school is significant as an excellent example of the Jacobean Revival Architectural Style. Architects for the school were Roscoe P. DeWitt and Mark Lemmon. This high school boasts nearly 24,000 graduates who include seven Dallas area mayors, two Heisman Trophy winners (the only high school to have two such winners), and numerous other political and commercial leaders in the City of Dallas. Architect Mark Lemmon has a major street in Dallas named for him, and he was a very active member of Highland Park Presbyterian Church from where I eventually retired from my career after 22 years of administrative service 1982-2004. Mr. Lemmon also was the architect for the sanctuary for that church in 1941. Mr. Lemon's son was a graduate of Woodrow Wilson High School as well. In the year of my graduation, 1957, Vanna White, the famous game show host (''Wheel of Fortune''), was born.
I attended Austin College (Sherman, Texas) for two years. Entering in the class of 1961 in the fall of 1957, it was not to be to complete my education there. This is a small Presbyterian college which had about 750 students when I attended. Many of the friendships made there continued over the years. It has about 1,000 today, and in May 2011, it was my privilege to serve on the 50th Anniversary Reunion Committee of the Class of 1961! It was fun to be reunited with old friends from years past, most of whom I'd not seen for years and even decades.
<![if !vml]>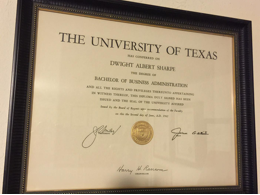 <![endif]>
My graduation was from the University of Texas at Austin in 1962 with a BBA degree, majoring in Personnel Management and Industrial Relations. Life at the University was on a shoestring budget. I worked in the summers to save some for expenses, rented an inexpensive $25/month furnished room in which to live, which was on the second story of the home of Mrs. Edith Ehlers at 2626 Rio Grande Street. She is the mother of my brother-in-law, Victor Marcus Ehlers, Jr.
I washed dishes for my meals at the boarding house down the street in the 2500 block of Rio Grande. In my senior year, I worked in the brand new (at the time) Capital Plaza Shopping Center, as a sales clerk in the National Shirt Shop (cheap merchandise, often for which it was embarrassing to sell & itÕs no longer in business!). The shopping center manager hired me to drive the street sweeper around the giant parking lot. I only had one accident the whole time! I broad-sided a parked car! Well, so much for caution.
My senior year in college (I managed to accomplish four yearÕs work in five years!) was 1961-62. My friend, Dick White, together with another mutual friend, Willie Mynar, combined to rent an apartment. This was a corporate step a economy for each of us, all of whom had meager cash flow in our lives. It was a cheap apartment, and we planned to have one meal a day, supper. We took turns cooking, and the cook was to purchase from his own funds the food supplies. I particularly remember my conversation while shopping with Willie. He said, and we agreed, that one of the wonderful changes in life to which we could look forward after graduation was to have enough income to go shopping at a grocery store and to purchase whatever we wanted, without regard to looking at its price!
I have been employed almost continually since 1951 at age 12, beginning to work at the Sunset Market grocery store, owned by the Leland Glass family, members of the First Presbyterian Church in Sweetwater. I continued at the Wyatt Food Stores in Dallas, 1954 through high school graduation in 1957. I have filed my own federal income tax return every year since age 12 (in the early years, only to secure small refunds)!
<![if !vml]>

<![endif]>
My first part time college work was at an IBM Corporation plant in Sherman 1957-1958, where I first began working with computers. This plant manufactured the famous IBM punch cards at the rate of about 20 million cards per week. The IBM RAMAC 305 was introduced September 4, 1956, the first commercial computer that used magnetic disk storage. That was my Junior year in High School. Just a year later, it would be my privilege to work on this innovation at the plant in Sherman.
My second summer college job was at the Model Market grocery store in northeast San Antonio, where my parents then resided. One of my steady customers at the grocery store was Mrs. Anthony Berry, who took such a liking to me that she invited me to their home to meet their family. I enjoyed some nice times around their swimming pool and ended up dating their high school age daughter that summer, Linda Berry. Her brother, Tony, made sure I treated his sister properly, and his upper-class status in College over me helped enforce that status!
My job of the last two college summers was at Camp Longhorn, an athletic camp for children near Burnet, Texas, in the beautiful Hill Country of Texas. It was owned, principally by Tex Robertson, famous swimming coach of Olympic swimmers from the 1930's at the University of Texas. Some of them were partners in the Camp Longhorn operation, including Bill Johnson and Bob Tarlton.
My high school friend, Dick White, who also became a student at the University, had a roommate in the dormitory at the University of Texas named Mike Holland. Mike introduced Dick and me to the employment opportunities at Camp Longhorn. We both were appreciative of Mike and that introduction. The last summer at Camp Longhorn was 1960 when I was the instructor for trampoline lessons for all the boys in grades 1 through 5.
My first post college occupation was with IBM Corporation. Hired in Austin, the company immediately assigned me to New Orleans, Orleans Parish, Louisiana, beginning in June 1962. This fortunate occasion led to my meeting of Suzanne, my wife-to-be, there at a social occasion she was hosting. My friend known from Austin College days was James W. (Jim) Walls, was working in New Orleans at Penney's as a retail management trainee. I connected with him, because he was the only person in all New Orleans with whom I was previously acquainted. It was he who was a friend of Suzanne and who took me to her party. HereÕs the story of our meeting and first date.
Training by IBM for me took place in New York City in July 1962, where I graduated from a highly professional 28-member Marketing Class #16208, documented via the class photograph on the wall in my office now at home. To me, the quality of that class was like a high-class advanced graduate course! It was amazing what all I learned.
<![if !vml]>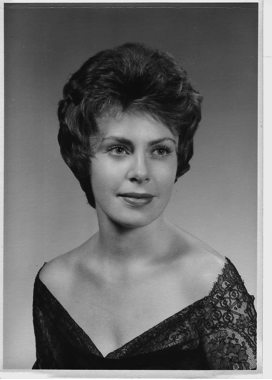 <![endif]>My marriage was to Suzanne Margaret Boggess, a Georgia-born and Mississippi-raised young lady, whose initial professional experience was as a medical technologist, and who later was a residential real estate agent. We met on Sunday evening, June 17, 1962. I had just arrived in New Orleans earlier that month.
After Jim Walls had introduced me to Suzanne, we had our first date the following Friday, June 22. We went to the movie, "Baby Elephant Walk." The Hungarian medical student to whom she was engaged, informally, was out of town on a job for the summer. It was a whirlwind courtship for the summer, and we married September 30.
<![if !vml]>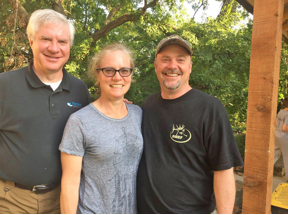 <![endif]>Our three children, all born in New Orleans, are Taylor Marcus (1965); Tiffany Lenn (1966) and Todd Wittman (1969). These Presbyterian children were delivered by a Roman Catholic physician (Dr. George Frank Sustendal, Jr., born May 18, 1917) at a Jewish Hospital, Touro Infirmary! Today, the hospital is located at 1401 Foucher Street, but in our day there, it fronted on the other street at 3500 Prytania Street. The photo here of them, Taylor, Tiffany & Todd, was taken 2016 when they were ages 51, 50 and 47.
<![if !vml]>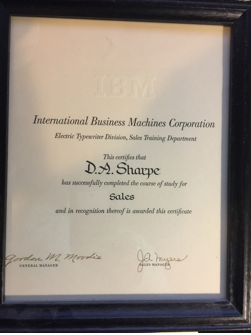 <![endif]>
I worked for IBM corporation in New Orleans for 1962-69, serving in sales, training, and later in administrative positions. I was elected a Deacon in 1962, then an Elder in 1963, soon becoming the Clerk of Session at the Canal Street Presbyterian Church, located at 4302 Canal Street. In 1969, full-time Christian work began for me as Administrator of the Trinity Christian Community, an inner-city ministry originated by Canal Street Church, which later became a New Orleans Presbytery outreach, then finally an interdenominational work that still exists in 2011.
<![if !vml]>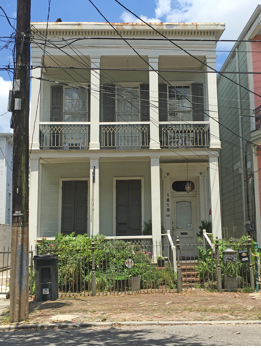 <![endif]>God's hand was moving in the lives of Suzanne and me, particularly in those days, and we sought to find His meaning and directions for our lives. It was then that our participation and interest in the inner-city ministry of Canal Street Presbyterian Church drew us to the conviction that we should buy a home and move into that neighborhood. It was a five-year experience, which included my leaving my work at IBM after a couple of years living there, and thus began my career in Christian ministry. We purchased the home with another couple, Dr. Joseph A. and Charlotte Snead. Sharing home ownership is a very interesting experience. One that often was challenging, but which we remember fondly. We have kept in touch with the Snead's over the years, their living most of their lives since then in West Virginia, though they did live a while in Georgia.
My relationship with IBM continued for a while, as their office wanted to reach out to an inner-city neighborhood such as where we were working. It was a blessing that my former employer wanted to involve themselves in the new work to which I had felt called.
We assumed this was a temporary work in Christian ministry, and that we would return to regular secular work in a few short years. That was wrong! That temporary tenure in Christian work lasted through 37 years and in three different Christian ministries before my 2004 retirement.
This was a crime-ridden area with five bars within a block our house, and there were five instances of gun fire or gun fights in our immediate block in the five years of our residence. After a while, we became known as residents there who sought to for the benefit of the neighborhood, and acceptance by the neighbors enable our Christian witness to grow. We learned much through the experiences God led us and allowed us to have. Our church, Canal Street Presbyterian, called onto its staff the Rev. Mr. William (Bill) J. Brown, part of whose duties were to work in the neighborhood there we were. Finally, through Bill's vision, the ministry became Trinity Christian Community.
We did learn that the thing in life that mattered most was to be in God's will. If we would be in His will, we would have nothing to fear, and that appropriate provision and protection would always be made for us. And, we do affirm that. We also had the Biblical principal of tithing confirmed in our experience. We had begun to give 10% of our income to God in his causes and even more before coming down to that neighborhood. But living there in poverty and changing work to the Christian ministry meant living on an economic shoestring. Even so, we always pulled out our 10% of everything to give to God's Kingdom, no matter how little we had. It never failed! We always were enabled to live on the remainder. It just works out that way in God's kingdom.
By age 30, I had served in the Presbyterian Church as a Deacon, Elder, Clerk of Session, was moderator of a major standing committee of New Orleans Presbytery, and was a member of its Presbytery's Council. Shortly, I was elected an alternate to the 1972 General Assembly of the Presbyterian Church, U.S. I coordinated the publicity office for communications for the successful General Assembly ModeratorÕs elections of Dr. L. Nelson Bell in 1972 and of Mr. Jule SpacChurch). They both had served missionary careers for the PCUS.
In 1972, new work was begun for a decade as Managing Editor of THE OPEN LETTER, the publication of the Covenant Fellowship of Presbyterians (CFP), living in St. Louis, Missouri. There, I served as a Deacon, Elder and Clerk of Session at the 2,500-member Central Presbyterian Church in the suburb of Clayton, moderating several committees and actively represented the Session at Presbytery.
<![if !vml]>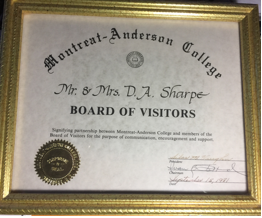 <![endif]>
One of the honors accrued to me in those years was to be invited to participate on the Montreat-Anderson College Board of Visitors. This was located at Montreat, North Carolina, on the grounds of the Presbyterian ChurchÕs national conference grounds, as well as adjacent to the world-wide ministry of the Billy Graham Association.
My work with CFP took, me to ten annual General Assemblies in our Presbyterian denomination as a press representative. I have been a part of many behind-the-scenes workings that go into developing the mission of our church as expressed through the General Assembly. I attended most of the meetings of the Mission Board of the PCUS from1973 through 1979 as a press representative. In so doing, I became acquainted with many of the leadership people of the denomination in those years.
I witnessed the development of plans for proposed denominational union with the United Presbyterian Church in the United States (UPCUSA), and have a working knowledge of the events shaping the plan that was adopted in 1983. I served as Director of the Christian Life Conference at Montreat for seven years during the 1970's.
During 1981-82, I was marketing administrator for the advertising division of a St. Louis business communications manufacturer, Missouri Encom, as well as serving as a word processing consultant. Upon leaving the staff of CFP, I was elected to its Board of Directors. Before that organization disbanded a couple of years later following denominational union in 1983, I had the distinction of being the only person to serve all four officer positions (President, Vice President, Secretary and Treasurer) and was the only layman ever to serve as President, all other Presidents having been Presbyterian ministers. I was the President that oversaw the orderly dissolution of the corporation and the distribution of its assets.
<![if !vml]>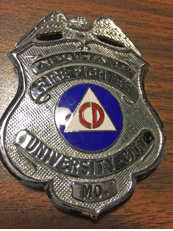 <![endif]>While in St. Louis, my interest in public affairs led me to participate in the following ways: Chairman of the Traffic Commission of University City, Republican Election Judge Supervisor for the St. Louis County Board of Election Commissions, Chairman of the Hadley Township Republican Presidential Convention (1980), Delegate to the Missouri State Republican Convention and the First Congressional District Republican Convention (both in 1980). I served on a University City Bond Election Proposal Committee (1979) that produced13 proposals. The only proposal to win voter approval was a fire department equipment financing method that I developed. Part of my interest here was my activity as a member of the University City Volunteer Fire Department.
There was nine years of service in several of the usual parent/teacher organization officer roles at Flynn Park Elementary School, the public grammar school where our three children were in a student body that was 50% Jewish. Some of the family's closest friends developed were Jewish families, particularly Ben Herman (who sold us lots of fresh eggs) and our immediate next door neighbor, Marvin Polinski, who wrote perhaps the most heart-warming letter of neighbor appreciation upon the occasion of departure to Dallas in 1982.
<![if !vml]>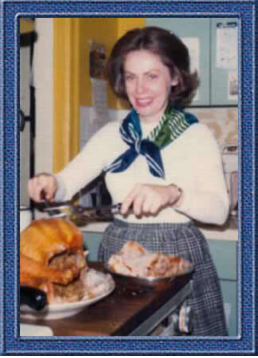 <![endif]>My re-entry to the business community was short lived. The project was a brand-new division for a company. The economic timing was not good, and unemployment in the immediate Metropolitan St. Louis area rose to 15%. I had quite several mid-career friends who had already lost their jobs and finding replacement jobs was bleak. This was when I received the news that the new division would need to be shut down for the primary envelope manufacturing aspect of their business to be able to survive.
Suzanne and I resolved that St. Louis seemed to be "our home" for now and that we should seek God's guidance in finding work there. We would not plan to look for work elsewhere. However, I did have some free time on my hands and could attend the Labor Day Weekend Conference CFP sponsored at Montreat, North Carolina. My first morning there had me run across the path of then President of CFP, our former pastor in New Orleans, Robert (Bob) T. Henderson. After hearing of my situation, he suggested that he take me into a CFP Executive Committee meeting about to convene. He would have me share my needs to find a job in St. Louis and have them pray for me. It was a group of about a dozen, mostly Presbyterian ministers meeting.
After my sharing and their praying for me, I arose to depart so they could begin their business. A waved hand caught my eye. The Rev. Dr. B. Clayton Bell, son of the former Moderator of the General Assembly for whose election campaign I'd worked, signaled to me and whispered to see him at the coffee break time. It was a strange feeling. It was like an arrow pierced me. I knew that I was going to work at something with Clayton. Even though I was looking for new work only in St. Louis, a month later, I was on the job with Clayton at Highland Park Presbyterian Church in Dallas, Texas where he was the Senior Pastor.
<![if !vml]>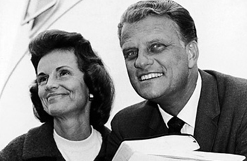 <![endif]>Interestingly, Clayton's sister Ruth Nelson Bell, married a young preacher years ago named William F. Graham. Most folks know him today as the world-wide known Evangelist Billy Graham. So, it was our privilege to meet Rev. Graham upon occasion, him being my boss's brother-in-law. God's hand in our lives knows so much more that our plans are, and I rejoice in His provision for our family at that time.
My first assignment was the position of Business Manager for Highland Park Presbyterian Church, Dallas, Texas, on October 1, 1982. In 1996, my assignment became Director of Stewardship and Support Services for Highland Park Church. In 2001, my assignment assumed the position of Executive Administrator for the Senior Pastor, who then was the Rev. Dr. Ronald (Ron) W. Scates.
I have been an active member, both local and national organizations, of the National Association of Church Business Administration, including having served as President of the Dallas Chapter in 1990 and in 2001-2002. I was an active member of the Presbyterian Church Administrators Association. I served for four years in the 1990's on the planning team of the Renewal Conference at Mo Ranch, sponsored by the Synod of the Sun and was its 1994 director. I served as Moderator of the Resource Network Committee of Grace Presbytery, and was a member of the Grace Presbytery Council and did a few other Presbytery tasks.
<![if !vml]>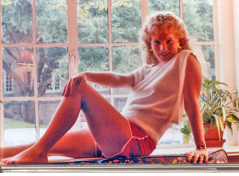 <![endif]>
These were the high school years when our children were growing up. Tiffany was a popular beauty and friend among many teens. She was developing into a smart young lady.
My hobby is genealogical research. My memberships include the Sons of the American Revolution, served as Editor of the Dallas chapter's monthly journal, served one year as its secretary (1989-90 term), and am a life member of the Dallas Genealogical Society, since 1988. I have published articles in several genealogical publications. I also am a member of the Chapman Family Association, the Boggess Family Association, the Wise County (Texas) Historical Society, the Noxubee County (Mississippi) Historical Society and the Sharp Family Association.
Perhaps my most appreciated membership was to join that proud elite of Texans known as the Sons of the Republic of Texas on October 27, 2005. To qualify in it, you must document that your ancestor was a citizen of the Republic of Texas, which existed from April 1836 through February 19, 1846. My great, great grandfather, through a series of maternal connections, is my lineal ancestor who qualified me for this distinction. He was Judge Felix Benedict Dixon, an Ohio-born man who took an immigration oath to become a citizen of Texas in May of 1841, purchased 1,000 acres of land there in 1842, ran for and was elected to the office of County Surveyor for San Augustine County, Texas in1844 and had a marriage certificate issued in January of 1846. Four documentations were developed, when only one was necessary!
Another outside interest has found me on the stage. All the world is a stage, as I believe Shakespeare proclaimed. Highland Park Presbyterian Church Music Department produced various Broadway musical type of productions over 1980's and the 1990's. It was my privilege and honor to have minor speaking roles in the following productions: "The Unsinkable Molly Brown," "The Sound of Music (twice)," "Fiddler on the Roof," "My Fair Lady" and "Hello Dolly." Usually at least one of my children joined me with roles of singing and dancing. In fact, all five members of our family were on the stage with "Fiddler on the Roof." It may have been broken by now, but for a few years after that 1989 production, we were the only family unit at the church that had all members at once in an HPPC Musicals cast.
For many years, I was a Precinct Chairman in our neighborhood near the church for the Dallas County Republican Party, and had service on the Executive Committee of the County Republican organization.
<![if !vml]>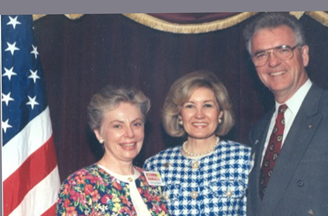 <![endif]>Suzanne served, on the successful campaign committees in 1993 and 1994 for Senator Kay Bailey Hutchison and we both attended her Senate swearing-in ceremonies at the Capitol in Washington, D. C. on June 14, 1993. In 2017, she is the United States Ambassador to the North Atlanta Treaty Organization (NATO).
At Senator Hutchison's first election victory party, many happy voters awaited the Hutchison's arrival. The large reception hall had no chairs, so many of the people crossed their legs and sat down on the floor in circles of celebration and fun. One man did sit next to me and proclaimed how happy and encouraged he was to taste this sweet victory, having in mind the bitter losses of the previous election in 1992. The man was really having fun, slapping me on the back. Little did either of know that he would be the next Governor of Texas, then President of the United States seven years later! George W. Bush was then General Manager of the Texas Rangers Baseball Organization, sitting with Suzanne and me on the floor!
Suzanne and I have hosted two home receptions in the Park Cities for Congressman Sam Johnson, including one Sam requested to be an old-fashioned summer time ice cream party. Sam had served his country as a decorated Air Force Pilot shot down over Viet Nam and who was incarcerated in a POW Camp for over seven years. He testifies to his Christian faith that sustained him during that ordeal. After he was freed, he served in the Texas Legislature. During that time, he had small air plane trouble one day and was forced to make a spectacular landing on the North Dallas Tollway! Under God's grace, there were no injuries and no vehicles collided! What a miracle! Praise God. Sam certainly does.
The University Park City Council appointed me as its Election Judge in charge of municipal elections and as a Police Block Captain. I was a delegate from Dallas County to the 1992, 1994, 1996 and 1998 state conventions of the Republican Party of Texas, including Suzanne who was a delegate as well each time. I have served for Dallas County Courts as a Commissioner in arbitrating property condemnation disputes. We skipped 1990's State Convention to be on a European Choral Tour with the Chancel Choir of our Church.
<![if !vml]>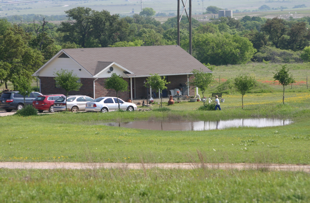 <![endif]>In 1999, the Sharpe's relocated to Aurora, Wise County, Texas as a retirement site expected for 2004. This is some 25 miles northwest of Fort Worth. Still commuting 50 miles to work in Dallas, then we involved ourselves in the Wise County community.
<![if !vml]>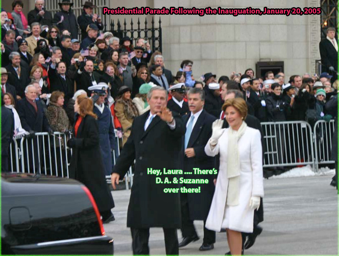 <![endif]>In June 2000, I was appointed Leader for the Delegates of Wise County to the Texas State Republican Convention at Houston, Texas. In September 2000, I was elected by the Executive Committee as Chairman of the Republican Party in Wise County to fill a vacancy. The successful election year of 2000 and the closely counted election of Gov. George W. Bush as President concluded with our being invited to and we did attend the Presidential Inaugural Ball in Washington, D.C. as well as the Inauguration Ceremony the following day (boy, was it cold outside).
I was re-elected in the Republican Primary election of March 2002, 2004 and in 2006, with no opposition on the ballot. In 2002, I was appointed by the State Republican Committee to serve as Temporary Chairman of the Senate District #30 Caucus at the Texas Republican State Convention at Fort Worth. This state convention is the largest delegated political convention in the world, having some 17,000 delegates and alternate delegates eligible to be elected to represent their home constituencies. After the Convention, I was asked to fill a newly created position to serve as Communications Director for the Senatorial District #30 (State Senator Craig Estes).
To cap off the good election of 2002, Suzanne and I were invited to and attended the Inaugural Ball for Gov. Rick Perry, as well as his Inauguration the following day, which we did, along with several friends and other elected officials from Wise County. The governor included Suzanne and me in the 2002 and in the 2005 Christmas Party at the governor's mansion. Our local newspaper, the "Wise County Messenger," published a photograph of the Governor and his wife with us around the fire place in the mansion. The honor again was given to be the Chairman of the Senate #30 Caucus at the State Convention in 2004 at San Antonio. In 2005, again Suzanne and I participated in the various activities of the Presidential Inauguration in Washington.
<![if !vml]>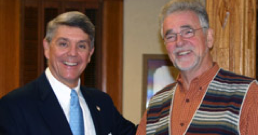 <![endif]>
A friend I met at the 2004 Texas State Republican Convention, Mr. Roger Williams, was appointed Texas Secretary of State. He began February 8, 2005. My son Todd and I were privileged to have a private dinner with him on February 16 in Austin where we learned a lot and built some good bridges. He later ran for Congress and was elected in 2012 from the newly created Texas Congressional District #33.
<![if !vml]>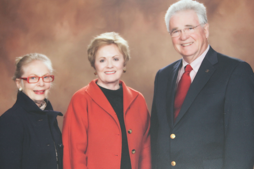 <![endif]>
We also developed a pleasing friendship with our Congresswoman, Kay Granger, who also is a former mayor of Fort Worth. There were many occasions for us to be with her at various political gatherings, and we visited her in her offices in Fort Worth and in Washington DC numerous times. In fact, she and Congressman Roger Williams came to our friends home in Washington DC to dine with you on evening, together with then <![if !vml]>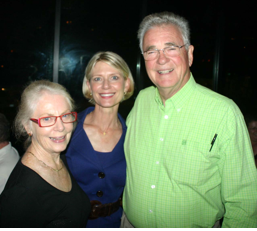 <![endif]>Chairman of the Texas Railroad Commission, Elizabeth Ames Jones.
The reader should understand that I feel awkward detailing these events and happenings in my life. Bragging is a nomenclature for it all, but I hope and trust it would not be taken that way. As you probably can detect, family heritage is important in my mind to pass on to other generations, and this detail is a way that I can capture some of the fun and excitement of those things with which God has blessed our lives so that our grandchildren, our great grandchildren and others can see. At this writing, Suzanne and I have 24 great nieces and nephews and four grandchildren. and one great, great nephew, Benjamin Reeves.
It has been my commitment to strive to be a Christian man doing significant things in my worship and church life, as well as in the community around, even in the secular community. I advocate commitment of time, talents and money in our relationship with Jesus Christ. This means to invest in the corporate life of the church, to invest in private devotion and spiritual development time, and this means to invest a tithe and more of our income into God's Kingdom and in His call on our lives.
<![if !vml]>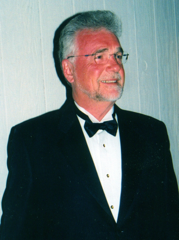 <![endif]>
As I embark upon the time of retirement, I look upon it as a mere change of careers. A nice entry, including a tuxedo-clad photographic portrait, was listed in the September/October 2004 issue of "The Alcalde," the alumni publication of the University of Texas, page 97:
"Dwight Albert Sharpe, BBA '62, Life Member, Aurora, plans to retire November 1 from his position as executive administrator for the senior pastor of the Highland Park Presbyterian Church of Dallas. Sharpe has served several positions at the church for 22 years. As a fifth-generation Texan (great-grandfather Felix Benedict Dixon was a citizen of the Republic of Texas in San Augustine County in 1841) and a proud parent of children who are third-generation graduates of The University of Texas. Sharpe says he is blessed to be a Texas Ex Life Member. He looks forward to retirement so he can write and participate more in politics."
My membership in the Life Member rooster for the Ex-Students' Association of The University of Texas is #742 out of over 95,000 in 2017. I joined in 1963 when it began. This year, they told me that only 213 Life Members still were alive who had numbers lower than mine.
<![if !vml]>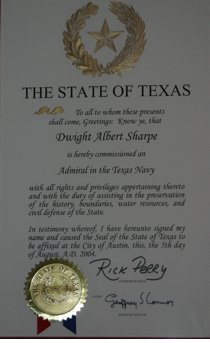 <![endif]>
The staff of Highland Park Presbyterian Church hosted a retirement party for me, and its highlight was to present me with the certificate signed by Rick Perry, the Governor of Texas, indicating my Commission as an Admiral in the Texas Navy. Carolyn Orlebeke, the administrative assistant to the Senior Pastor, was an Admiral in her own right and had run the process early on to encourage my State Senator, Presbyterian Elder Craig Estes of Wichita Falls, Texas, to nominate me to the Governor.
Later, on January 21, 2006, Suzanne and I were present at the charter meeting of the Admiral Chester W. Nimitz Squadron of the Texas Navy as it met in Dallas, Dallas County, Texas to organize. It is an honor in Texas to have the moniker of being an Admiral in the Texas Navy.
I expect to occupy myself with economically gainful pursuits as well as volunteer activities. I'll probably show up more on political scenes. I even took a professional actor's course in 2003 about doing TV commercials! Ah, the call of the stage! It's ever so fun and ever so sweet. Such a clown I am! Maybe I'll sell you some tooth paste on TV! I went back to college for a course of American History, beginning at Weatherford College's satellite campus in Decatur, Wise County, Texas. I estimate my age was enough to have been the grandparent of about half of the class!
It is a blessing to be a part of five generations of Presbyterians, and part of over 1,400 years of Christian heritage in our ancestry. However, it cannot be said that it is "unbroken" heritage, as the evidence is revealed. My goal, as a Christian man, is to serve the cause of Jesus Christ and to serve my family, my fellow men, women and children who are my God given neighbors. The life's mission I seek to claim is that of making disciples of Jesus Christ.
In conclusion, a summary of my spiritual, political and social understandings of life should be expressed.
Spiritually, I believe that all the universe was created by an eternal spiritual being to whom we refer as Almighty God. I believe that He intended to have fellowship with human beings, whom He created in His image. The defects in human beings made it necessary to have that resolved with the coming of His Son, whom we know as Jesus. I believe that Jesus came into the world supernaturally, that He lived a life without defect, and that he was crucified unjustly, paying for our defects, called sins. I believe that He was raised from the dead supernaturally and went to be in heaven eternally with God the Father, and that He will return someday.
Politically, I believe the United States was founded by God-fearing people whose Biblical understandings shaped how we chose to structure our representative democratic form of government. I believe that the size of government should be as small as feasible, that taxation should be low, that the government's dictation of how we should live should be minimal, and I believe every citizen should participate in his or her government, such as voting regularly and serving in ways that seem appropriate. I believe that the judicatory should interpret the original intent of the laws and Constitution, and that legislating from the bench is inappropriate. I believe that the reason churches are exempt from taxation is not because the original members of Congress were just generous to churches, but rather their wisdom led them to know that the government should not be permitted to have a say in how churches are operated. That was not intended to mean that the citizens could not have expression of their religious practices while functioning in government (we should be able to have a corporate prayer to open tax supported high school football games)! I believe that government should subsidize education of children, but not necessarily produce the education.
Good health generally has been my experience, as God has blessed me so much. On November 1, 2007, a pacemaker was implanted to keep my heart properly stimulated. In January 2008, open heart surgery replaced along term leaky heart valve with a calf valve. My recovery from those experiences, with the prayer support of so many friends, was just wonderful.
Socially, I believe our spiritual heritage calls for us to be concerned first for our families, then for our neighbors, then for our community at large. The Salvation Army's General William Booth's annual message to his international workers was "Others." That is one of the best expressions of social responsibility you can use.
The order of my priorities in life are these: God, my wife, my children, my family at large, my community, my nation. In times of great threat to freedom, my commitment to nation jumps way up on the ladder, though not above God.
My desire is to leave as a legacy these principles to my children and family. I have not done the best job in doing that, but be it known that such is my desire.
<![if !vml]>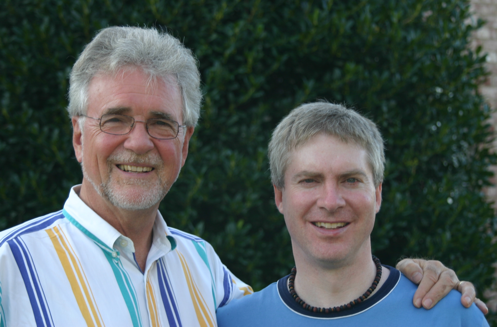 <![endif]>Here I am with our eldest child, Taylor Marcus Sharpe
Dwight Albert (D. A.) Sharpe
805 Derting Road East
Aurora, TX 76078-3712
817-504-6508
Facebook: Dwight Albert Sharpe