John Davison Rockefeller, Sr. (1839-1937)
A narrative compiled by D. A. Sharpe
John Davison Rockefeller, Sr. was born on July 8, 1839 in Richford, New York. He died on May 23, 1937 (at age 97) at The Casements, Ormond Beach, Florida. He is interred at Lake View Cemetery, Cleveland, Ohio.
<![if !vml]>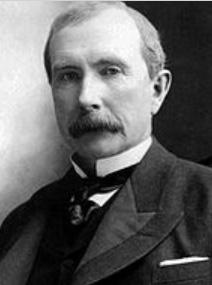 <![endif]>John Davison Rockefeller, Sr., pictured here at age 46, is the second great grandnephew of Johann Philip Rockefeller and Catherina Sharp Rockefeller, my third great grand uncle and aunt. Catherina is a sister to the American Revolutionary military officer, Lt. George Emmerich Sharp, who is the man through whom my membership in the Sons of the American Revolution was proved.
George served as a 2nd Lieutenant in Captain Herman Hoffman's Company, Colonel John Van Ness' Regiment of Minute Men. He was also 2nd Lieutenant in Captain Andrea Herman's Company, Colonel Morris Graham's Regiment of Foot Service of the U.S. under Command of Brigadier General Clinton.
<![if !vml]>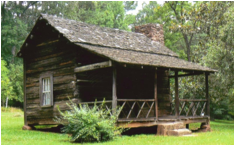 <![endif]>John Davison Rockefeller, Sr. was from modest beginnings. The residence is located within Griggs Gulf on Rockefeller Road in Richford, New York. Even his father was alleged to be a "Con Artist." Here is a photograph of today's preserved home in which John was born in 1839.
John Davison Rockefeller, Sr. was an American capitalist most known for his role in the early petroleum industry, and the founding on January 10, 1870, of the Standard Oil Company (Exxon Mobil is the largest of its descendants). Through some widely-criticized business strategies, Rockefeller built Standard Oil into the largest oil refining business in the world, and was, for a time, himself the richest man in the United States. Adjusting for inflation, some have measured him as the richest human being ever. (I just wonder how much comparison was made with King Solomon in the Bible?) Much of this wealth was ultimately given away, resulting in his legacy as a great philanthropist.
John Davison Rockefeller was born in Richford, New York, the second of the six children to William (Bill) Avery Rockefeller (November 13, 1810 - May11, 1906) and his wife Eliza Davison (September 12, 1813 - March 28,1889). Bill was cited as using the alias, in his "confidence encounters," of Dr. William Levingston, who, in his marketing travels, presented himself as a "botanic physician."
When John was a boy, his family moved to Moravia, and later to Owego, New York. In 1853, his family moved to Cleveland, Ohio, where the family bought a house in Strongsville, near Cleveland. John entered Central High School in Cleveland, a Roman Catholic private school. While he was a student he rented a room in the city, and joined the Erie Street Baptist Church, which later became the Euclid Avenue Baptist Church. This church existed from 1846 till 1957. John became active in that church's ministries, and he became a trustee of the church at the early age of 21.
He left high school in 1855 to take a business course at Folsom Mercantile College. He completed the six-month course in three months, and, after looking for a job for six weeks, he was employed as assistant bookkeeper by Hewitt & Tuttle, a small firm of commission merchants and produce shippers. Rockefeller was not paid until after he had worked there three months, when Hewitt gave him $50 ($3.57 a week). Then, John was told that his salary was being increased to $25 a month. A few months later he became the cashier and bookkeeper.
In 1858, he went into the produce commission business. His firm, Clark & Rockefeller, invested in an oil refinery with chemist Samuel Andrews in 1863. In 1865, Rockefeller sold his share to his partner. Rockefeller paid $72,500 for a larger share in another refinery, and formed the partnership of Rockefeller & Andrews.
At about the same time Rockefeller's brother, William, started another refinery. In 1867, Rockefeller & Andrews absorbed William's business, and Henry M. Flagler joined the partnership, forming Rockefeller, Andrews & Flagler. On January 10, 1870, the two Rockefellers (John & William), Samuel Andrews, Henry Flagler, and a silent partner, Stephen V. Harkness, formed the Standard Oil Company, with John D. Rockefeller as president.
<![if !vml]>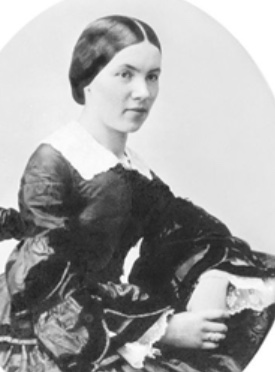 <![endif]>Rockefeller married Laura Celestia ("Cettie") Spelman on September 8,1864 in Cleveland. The couple had five children; four daughters and a son. The oldest daughter, Bessie (1866-1906), married Charles Strong. The second daughter, Alice (1869-1870), died in infancy. Alta (1871-1962), married E. Parmalee Prentice, and the youngest daughter, Edith (1872-1932), married Harold Fowler McCormick.
Although seeming uncompromisingly competitive in his commercial dealings and business, which he often referred to as "The Great Game," Rockefeller was a devout Christian throughout his life, regularly attending church and known to read to classes the lessons at Sunday School. His only son, John D., Jr. (1874-1960), inherited much of the family fortune and continued his father's philanthropic work. It is reported that, upon query about the source of his vast wealth, John D Rockefeller is quotes as saying, "God gave me money."
Source: "One-Night Stands with American History," Richard Shenkman and Kurt Reiger, Perennial Harper Collins Publishers, New York 2003, Page183.
John D. Rockefeller's sense of generosity was manifested in his creation of the Rockefeller Foundation on May 14, 1913. It was to be managed by himself, his son, John D. Rockefeller, Jr, and his principal oil and gas business and philanthropic advisor, Frederick Taylor Gates. The Foundation was based in New York City at 420 Fifth Avenue. The initial gift form Rockefeller, Sr., was $100,000,000 in Standard Oil Company stock. Its focus was described as "Smart Globalization." It's support of charity, educational, research and Christian causes has been a total beyond comprehension by most of us. In 2016, the endowment had grown to be about $4.1 billion!
Source: https://en.wikipedia.org/wiki/Rockefeller_Foundation
Rockefeller died on the morning of May 23, 1937, at the Casements, his home in Ormond Beach, Florida. The next day all Standard oil companies all over the world stopped work for 5 minutes to honor his memory. He was 97 years old and was buried in Lake View Cemetery in Cleveland, the city he and his family considered home. After his father's death, his son John D. Rockefeller Jr. retained the (Jr) in his name, often saying there was only one John D. Rockefeller.
Source:http://en.wikipedia.org/wiki/John_D._Rockefeller
It is of interest to note that John D. Rockefeller, Sr. donated the church bell to that First Baptist Church, Georgetown, Williamson County, Texas. This church was immediately next door to my grandparents, Henry (Harry) Seth Sharpe and his wife, Mattie deNoailles (Nolie or Mama Sharpe) Simons. The Sharpe's did not realize it while they were neighbors, but Rockefeller was the second great grandnephew, twice removed of Harry's great Uncle Johann Philip Rockefeller, husband of Carthrina Sharp.
(Source: The First Baptist Church of Georgetown by Sharon Ducan, an article appearing in the "Williamson County, Texas Sesquicentennial History" 1986.)
The donation of the bell is also told in the "Williamson County, Texas, Its History & Its People," by Mrs. Jean Shroyer and Mrs. Hazel Hood, Williamson Genealogical Society, Inc. Round Rock, Texas, 1985, page 21.) We do not know the circumstances which brought Rockefeller to know about the need and to donate a bell to the First Baptist Church of Georgetown. My visit in 2005 to the Main Street Baptist Church offices resulted in my being told that an old-time member's recollection was simply that another member took it upon him or herself to write a letter of request to Mr. Rockefeller to make a donation of bell. Must have been a well worded letter! Apparently, this type of generosity was characteristic of Mr. Rockefeller.
It is with great interest and pleasure to realize that a man of such extraordinary business success from such modest beginnings, coupled with the reported Christian faith being demonstrated in his life style, is displayed in one who relates to our family. We are, indeed, blessed by God's grace in some of the outstanding people about whom it has been learned who are related to us. Praise be to God!
<![if !vml]>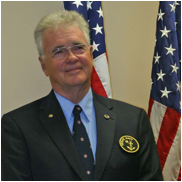 <![endif]>
<![if !vml]>

<![endif]>
Dwight Albert (D. A.) Sharpe
805 Derting Road East
Aurora, Wise County, Texas, 76078-3712
817-504-6508
Facebook: Dwight Albert Sharpe