<![if !vml]>

<![endif]>
Dear Friends:
There is good news to share about getting my heart fixed! My hope always is that youÕll think of me as having a big heart!
This is a note to friends and loved ones, especially those whose who will lift me in prayers. With recent attention being paid to my conditions of health, making a long story short, there now is a schedule for me to have open-heart surgery to replace my aorta for the second time, slated for this July 12th at Presbyterian Hospital, Dallas, Texas. There was some minor surgery tests June 29.
WeÕve prayed about it, and are convinced that GodÕs Providence has led us in this decision to follow the caring recommendations of my doctors. Heart surgery makes some people nervous, but this will be my seventh heart surgery over the years, so itÕs something to which IÕm accustomed.
<![if !vml]>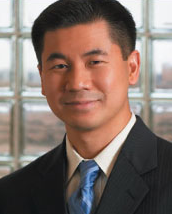 <![endif]>Let me share a confirming event about having the ordained surgeon for my solution. Back in April of 2014, on the Christian Broadcast Network broadcast of the 700 club, interviewed that day was Dr. J. Mark Pool, introduced as a surgeon in Dallas who, among other things, prays for his patients. After watching that interview, my decision, since they said he was from Dallas, was to add him to my database. When I add people, usually notes are recorded about why they were added. This past week, when my cardiovascular specialist, Dr. Brian Le, referred me to Dr. Pool, IÕd not recalled hearing of Dr. Pool on that TV broadcast. Dr. Le will do the advance surgery. HeÕs our Pacemaker surgeon.
<![if !vml]>

<![endif]>When I went to add Dr. Pool to my database this week, it was discovered he already existed on it. Immediately my notes recorded back in 2014 revealed his spiritual orientation! With great joy and wonderment at GodÕs consistent Providence in taking care, my confidence was cemented that Dr. Pool was the man called to do what I needed. Just another example of the favor of God! Praise be to God!
We met Dr. Pool June 22, and our sense is that he is the very one for us! He is a delightful person, wears ostrich boots, and he enjoys jokes! HeÕs assigned Dr. Kenneth Saland do a left heart cauterization on June 29 to insure the blood veins are clear for the major surgery on July 12. The June 29 procedure did go well, and the way is clear! ItÕs always positive to have a good Jewish surgeon doing the work!
Further confirmation flourishes in the fact that the surgery is taking place at Presbyterian Hospital in Dallas. It is the original hospital in the Texas-wide series of hospitals, Texas Health Hospitals. When you walk in the lobby of the hospital, there are three bust sculptures on display. They are the three men who were the spark plugs in having the vision and raising the funds to build that hospital, which opened in 1966.
My Presbyterian Pastor father, Dwight Alfred Sharpe, was a friend in Dallas back in the 1950s of Dr. William Elliott, the Pastor of the Highland Park Presbyterian Church in Dallas. Dr. Elliott and two of the Elders in that church, Toddie Lee Wynne and Dr. Frank Kidd, banded together to get the job done of establishing Presbyterian Hospital of Dallas!
It was my privilege to be acquainted personally with all three of these men in the 1970s and 1980s. Such a heritage of Christian love and doing things is represented in these Godly men. IÕm pleased and blessed to be a patient in that hospital!
The Highland Park Church is the over 6,000-member church where it was my honor to serve an executive administrative position for 22 years. My concluding title was as the Executive Administrator for the Senior Pastor. Those senior pastors under whom I served were Dr. B. Clayton Bell, a brother-in-law of Billy Graham, Dr. John McCoy and Dr. Ronald Scates. My retirement from there was in 2004.
Dr. McCoy served an interim role, prior to Dr. Scates. IÕll always remember the first private meeting he and I had. He looked at me, seriously, and said, ÒYouÕre going to have to tell me what to do!Ó WOW! It was such a privilege and pleasure to serve with him in ministry!
The intervention center part of the hospital where my June 29th surgery took place is the Jean & Tom Walter Center, a section funded with gifts from them. They are friends of mine from Highland Park Presbyterian Church as well, and I worked with him in his role of an elder.
So, I will be in a hospital my friends founded, having a God-ordained surgeon doing the work! What a display of GodÕs favor. ItÕs in keeping with my personal testimony.
So my blessing will be to know your prayers for me are lifted up!
Your friend,
805 Derting Road East
Aurora, TX 76078-3712